Treatment Options for Missing Back Teeth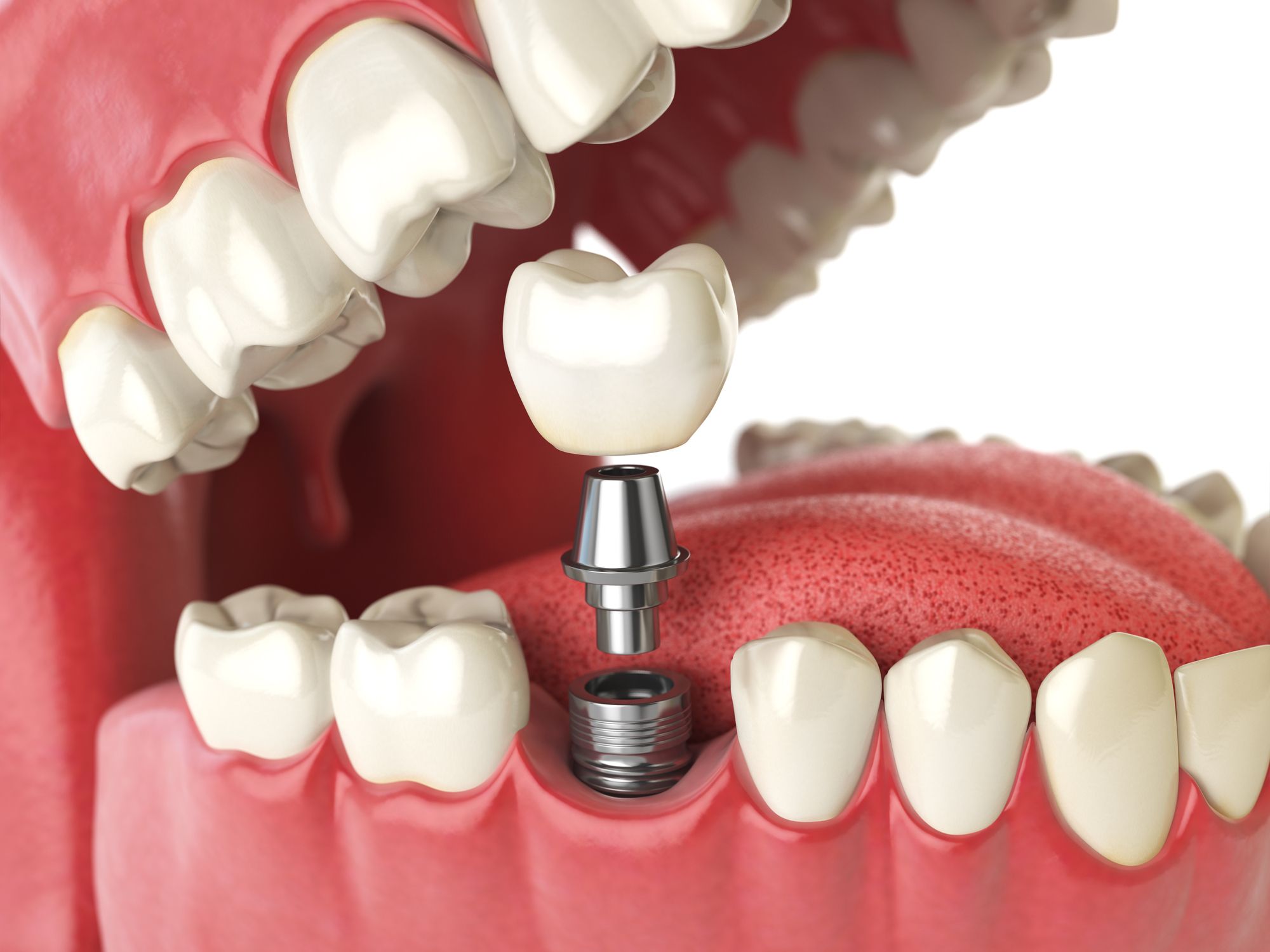 Tooth loss can occur for many reasons, most commonly decay, gum disease, and trauma. When back teeth are lost, it can have a significant negative impact on chewing and overall function. Left untreated, neighboring teeth can shift, leading to bite problems and bone loss. Here, our team at Ridgewood Dental Associates in Ridgewood, NJ, serving all of Bergen County, explores common treatment options for missing back teeth, including dental implants, bridges, and more.
#1: Dental Implants
Dental implants have been around for decades. Today they are considered the most reliable, long-lasting teeth replacement option. A dental implant is typically made from surgical-grade titanium and is placed into the jawbone during an oral surgery procedure.
Implants serve as artificial teeth roots and actually stimulate the nerves in a similar fashion. As a result, existing bone is preserved, and the risk of future bone loss is reduced.
Once healed, dental implants can support crowns, bridges, and dentures. They are optimal for replacing back teeth because they can withstand strong chewing forces.
#2: Dental Bridges
Another common method for replacing back teeth, dental bridges consist of two dental crowns with artificial teeth (called pontics) between them. Before placing a bridge, the adjacent teeth on either side of the gap must be prepared. This involves removing small amounts of enamel so the natural teeth can serve as anchors for your new restoration. Once permanently bonded into place, the crowns are supported by the natural teeth and the pontics fill in the gap to complete your bite.
There are several different types of dental bridges available. During a consultation at our practice, your dentist can help determine which treatment option will best serve your needs.
#3: Removable Partial Dentures
Patients who do not qualify for dental implants or bridges can opt for a removable partial denture. While a full denture replaces a full arch of missing teeth, a partial can replace any number of teeth in various locations. A partial rests on the gums and relies on the underlying jawbone for support. Special dental clasps, which attach to the adjacent teeth, also provide additional stability.
Partial dentures do not offer the same durability or function as dental implants or bridges. They must also be removed when you sleep for proper cleaning. However, many patients find that partial dentures are the right choice for them.
#4: Do Nothing
Doing nothing is always an option following tooth loss. However, we highly discourage this and encourage patients to explore replacement options as soon as possible. The longer that tooth loss goes untreated, the more likely oral health issues will develop. Over time, the surrounding teeth begin shifting to fill in the gap left behind. Additionally, the supporting jawbone begins to atrophy, severely limiting your future treatment options.
If you have recently lost a tooth and are not sure what replacement option you want to explore, consider having your dentist create a flipper. This temporary partial will hold space and keep the surrounding teeth from shifting.
Explore Your Teeth Replacement Options Today
Is tooth loss affecting your confidence and quality of life? Visit our Ridgewood practice to explore your options for teeth replacement. Call us at (201) 982-7850 or contact us online anytime.
Related to This