History of Dental Implants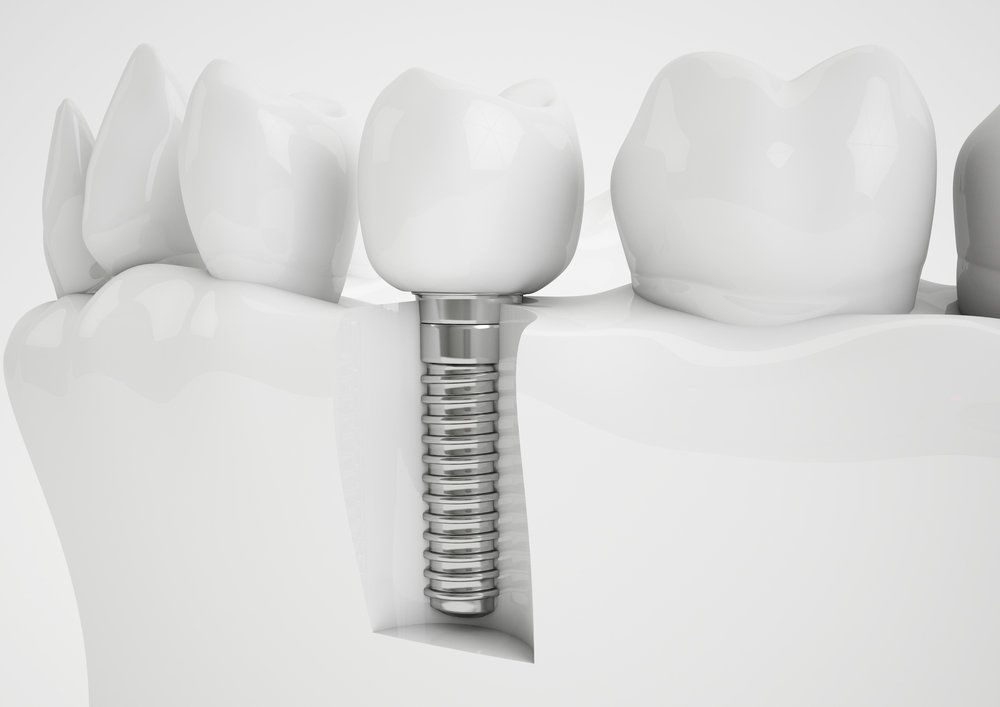 Archeological evidence suggests that people have tried to replace missing teeth for the past three thousand years, if not longer. Modern-day dental implants rely on sound scientific knowledge and research and share little in common with mankind's earliest tooth replacement efforts.
If you have suffered the loss of one or more teeth, the doctors of Ridgewood Dental Associates, serving Ridgewood, NJ, and Bergen County, NJ, can surgically place advanced dental implants to restore your lost teeth. Our doctors offer this overview of the history of dental implants.
Archeological Evidence of Dental Implants
Ancient cultures placed a high value on retaining teeth, both for cosmetic and practical reasons. The ancient Chinese are credited with the earliest recorded attempts of replacing a lost tooth root. The Chinese used various types of material, including bamboo pegs, to replace missing teeth in and around 2000 BC.
The first use of a metal dental prosthetic was used in Egypt in 1000 BC. The evidence comes from an Egyptian king whose remains reveal a copper peg in his upper jawbone. Another use of metal, this time a false tooth fabricated from iron, was found in France and dates to around 300 BC. It is not entirely clear whether the metal teeth were placed before or after death.
Cultures in the Americas made use of stone and shell implants. The Mayans are known to have used tooth replacements around 600 AD.
More Recent Advances in Dental Implant Technology
Experiments with dental implants began in Europe in the 18th century. While the use of alloys and gold implants allowed for greater biocompatibility, there was no known process for permanently bonding implants with surrounding jawbone tissue. Thus, the earliest modern attempts failed.
First Bone Implant
In the 1930s, Drs. Alvin and Moses Strock performed the first successful endosteal (in the bone) implant procedure using a metal device. Another critical advancement came in 1952 when a Swedish orthopedic surgeon discovered a natural process called osseointegration.
Osseointegration
What the Swedish orthopedic surgeon discovered was that when a titanium implant is placed in bone, the surrounding bone tissue will integrate with the implant. This process allows dental implants to effectively become a functioning part of your upper or lower jaw. With this new understanding, the first successful dental implant placement was performed in 1965.
Reduced Recovery Time
In the latter half of the 20th century, researchers found that sandblasting or etching dental implants reduced recovery time. By making microscopic indentations on the surface of the implant, the researchers found that the effective surface area of the implant was increased, which allowed for quicker osseointegration.
Computer-aided Dental Implant Placement
Today, computers play a role in almost every aspect of dental implant placement. Implants are used to design and manufacture dental implants. Computers aid in imaging the jaws of patients before surgery. 3D printers are even used to fabricate devices that guide the surgical placement of implants.
Drs. Mark Samani and Jin Ha Joung are regional leaders in the field of dental implant technology. Throughout the year, they lead classes through the Ridgewood Implant Institute that teaches local dentists how to properly use cone beam CT imaging, 3-D printed surgical guides, and other forms of technology related to implant dentistry.
Schedule Your Dental Implant Consultation Today
Dental implants restore missing tooth roots by replacing them with posts made from surgical-grade titanium. If you have recently suffered tooth loss or need to have a tooth extracted, our doctors can restore your bite using dental implants and durable implant-retained prosthetics.
To schedule your dental implant consultation, please contact our office online or call (201) 580-3875.
Related to This