Full vs. Partial Dentures: Which Option Is Right for Me?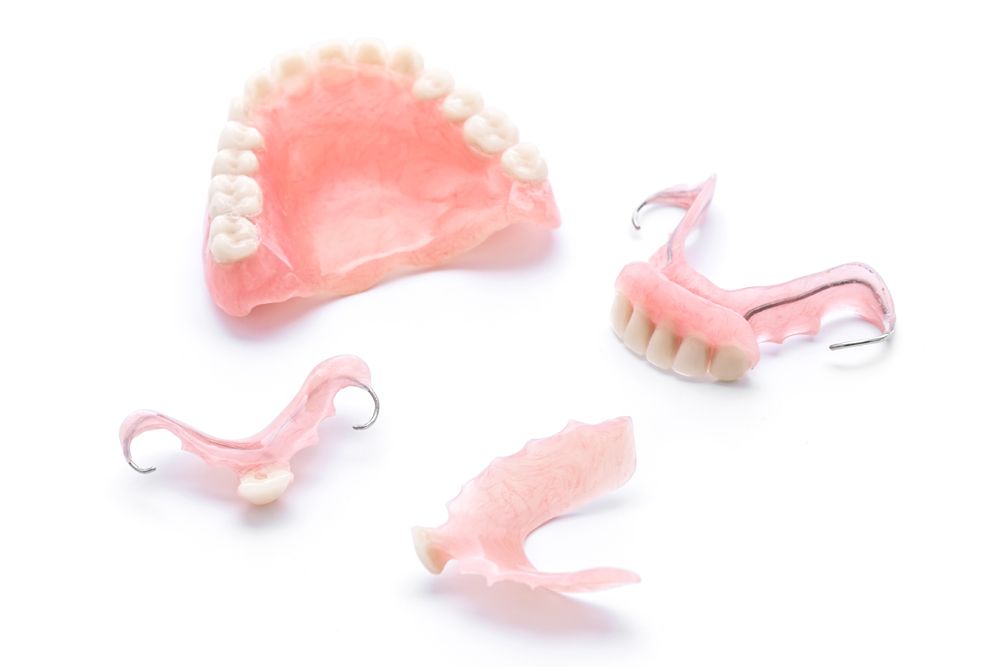 Dentures are a great restorative option for individuals who have lost multiple teeth. The doctors of Ridgewood Dental Associates in Ridgewood, NJ and serving patients throughout Bergen County, have undergone advanced training in the specialty field of prosthodontics.
Whether you are missing multiple teeth or an entire arch, you can be fitted with a customized denture that restores form and function to your smile. All of our doctors are trained prosthodontists. Here, we discuss full versus partial dentures.
Types of Dentures
If you are seeking dentures, there are two basic options: full and partial. A full denture replaces an entire arch of teeth (upper or lower). A partial denture is used when there are multiple natural teeth remaining.
Full Dentures
A full denture consists of a gum-colored base and a row of false teeth that fit over the alveolar bridge. The prosthetic is custom made to snuggly rest against the features of your jaw and gums.
A full denture can be removable or implant-retained. If you are seeking a removable full denture, the prosthetic will be held in place through the use of a topical bonding agent and suction.
A removable, full denture must be periodically adjusted. Over time, tooth loss will cause the jawbone and soft tissues to atrophy. An implant-retained denture can prevent this issue.
Partial Dentures
If you have natural teeth remaining, a partial denture can be fabricated to replace lost teeth. This prosthetic fills in the gap left by missing teeth, and also leaves space for the remaining natural teeth.
A partial denture uses small metal clasps to connect to nearby teeth. It can also be secured in place with dental implants, which provide added stability and prevent bone degeneration.
Implant-supported Dentures
An implant-retained denture is held in place by titanium posts that are placed in the jawbone. This allows for superior support and improved oral function.
Candidates for this advanced restorative option must undergo oral surgery to have one or more dental implants placed in their jaw. Our office is proud to offer the All-on-4® technique, which places four strategically placed implants to support a full denture.
Is Tooth Extraction Necessary?
If your few remaining teeth aren't healthy, it may be beneficial to undergo tooth extraction. In other cases, it may be possible to save the natural teeth with restorative treatment such as root canal therapy and placement of a dental crown.
Each patient's situation is unique. Our doctors will advise you of the most conservative treatment options to restore function and appearance of your smile.
Schedule Your Denture Consultation Today
Our doctors have undergone advanced training in the restorative field of prosthodontics. Their years of experience in fitting and placing prosthetics allows patients to enjoy important oral health and cosmetic benefits. Many of our patients seek the life-changing benefits of dental implants.
Whether you are seeking traditional or implant-retained dentures, you can undergo both treatments under one roof. To schedule your consultation, please contact our office online or call (201) 383-5181.
Related to This