Dental Implant Recovery Timeline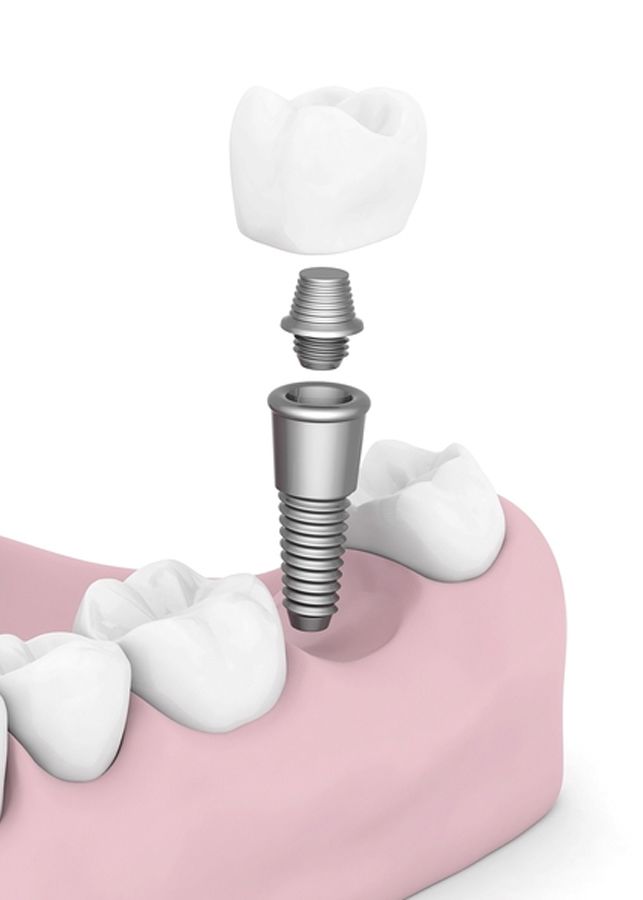 Dental implants are surgically implanted screws that fuse with the patient's jawbone tissues to provide a superior level of support to dental restorations. Dental implants are a popular treatment option, because they offer the closest replication the natural teeth.
When patients are considering dental implant treatment, they need to plan for the recovery period that will follow. The experienced team of dentists at Ridgewood Dental Associates helps to prepare our Ridgewood, NJ, patients for the typical dental implant recovery timeline.
First Day of Recovery
Immediately following dental implant treatment, gauze packs will be placed over the treatment site. Patients should keep this gauze in place for at least an hour. Afterwards, gauze packs can be replaced as needed (typically every 45 minutes to an hour) until bleeding and oozing are under control.
Patients should rest as much as possible during the first 24 hours of recovery and should avoid exercise or any other strenuous activities. Since swelling and bleeding are likely to be worse when a person is lying down, it is important to keep the head slightly elevated when sleeping.
First Two Weeks of Recovery
Dental implant side effects, such as inflammation and discomfort, will be most severe during the first week of recovery, but they can persist for a couple of weeks. Over-the-counter pain medication and ice packs (applied to the outer cheeks) can provide relief from discomfort, and help to minimize swelling.
During the first couple weeks of dental implant recovery, patients should stick to a soft food diet. Soups, smoothies, mashed potatoes, and other foods that can easily be cut with the side of a fork are good choices because they will not place too much pressure on incisions.
Oral hygiene is extremely important during dental implant recovery. Patients should avoid brushing directly over the treatment site until all incisions have healed, but adjacent teeth should be brushed as usual. Salt water or antibacterial rinses should also be used multiple times a day to prevent bacteria or food particles from building up around the surgical site.
Osseointegration
After the first few weeks of recovery, most dental implant side effects should have completely dissipated or significantly improved. As side effects clear up and surgical incisions heal, patients can reintroduce solid foods and resume their normal oral hygiene habits.
Although you may feel as though you have healed completely at this point, the dental implants will still be healing within the jaw. The tissues and jawbone will gradually heal around the dental implants so that they fuse and become a part of the jaw. This process, which is called osseointegration, can take up to six months, and it is key to the ultimate success of dental implant treatment.
Proceeding with Treatment
Within around six months of the initial implant placement, treatment will proceed. A secondary surgical procedure will be scheduled to place abutments, which are metal posts that extend above the gum line. Recovery from this procedure should only take a couple of weeks. Common side effects include inflammation and discomfort. When the gum tissues have healed, we will complete treatment by bonding dental restorations to the abutments.
Contact Us
Dental implants require a lengthy recovery, but they provide the most durable and secure foundation for a full range of dental restorations. If you'd like to learn more about dental implant treatment, we invite you to message us at your earliest convenience or call (201) 652-2474 to schedule an appointment.
Related to This