Straighten Your Smile Discreetly with Invisalign
Invisalign® is a proven orthodontic treatment that can straighten misaligned teeth discreetly and effectively. It is ideal for patients who want a straighter smile, but do not want to wear metal braces. The Invisalign system uses a series of clear, removable aligner trays that gradually shift teeth into their proper position. Our doctors at Ridgewood Dental Associates have a track record of success when it comes to Invisalign. We can guide you through each stage of your treatment at our Ridgewood, NJ, practice to ensure the best possible results.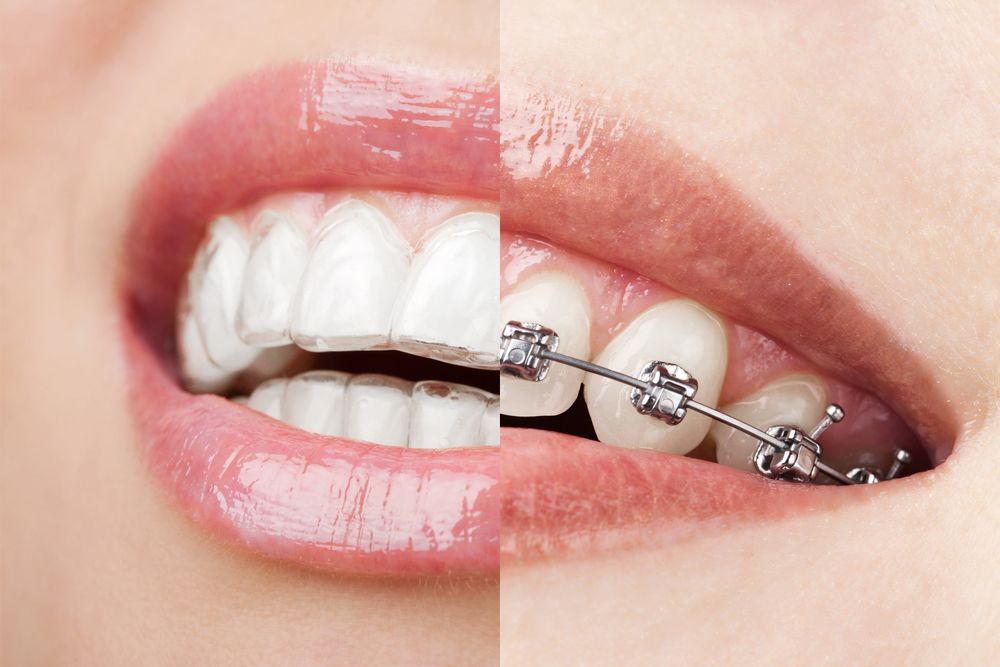 What Is Invisalign?
Instead of metal hardware, Invisalign uses smooth, clear acrylic aligners that are custom-crafted for each individual patient. These aligners fit snugly over your upper or lower teeth similar to whitening trays or a sports guard. They are more comfortable than traditional braces and will not irritate your cheeks, gums, or tongue.
Because the Invisalign trays are removable, you have more freedom to eat any foods you choose.
Treatment with Invisalign can range from nine to 18 months but takes about 12 months on average. That is roughly half the typical timeline for traditional orthodontics. Keep in mind that the success of your treatment is entirely dependent on your commitment to wearing your aligner trays. If you do not wear these as directed, your treatment will take longer.
Treatable Cases
Invisalign can address mild to moderate misalignment in teens and adults. Specifically, Invisalign can treat:
Overbites
Underbites
Crossbites
Open bites
Gapped teeth
Crooked teeth
Misaligned teeth can impact your oral health by making you more prone to cavities and gum disease. By straightening your teeth, we can enhance the appearance of your smile and reduce your risk for other serious conditions.
Your Initial Consultation
When you meet with your doctor, he or she will carefully examine your teeth and bite to determine whether you are a candidate for Invisalign. If Invisalign treatment is right for you, we will take an impression of your teeth, which will be used to create your custom aligners. We will then send these impressions to the Invisalign lab, where each tray will be expertly crafted. After carefully planning your treatment, we can provide you with an estimated treatment timeline. Once your aligners are ready, we can review how to properly care for and wear them.
What to Expect during Treatment
You should wear your aligners a minimum of 20 to 22 hours per day, removing them only to eat, drink, brush, and floss. Because the Invisalign trays are removable, you have more freedom to eat any foods you choose. You can also maintain a good, consistent oral hygiene routine. About every six weeks, you will return to our office so our doctors can document your progress and give you your next set of aligners.
Comfortable and Discreet Orthodontia
To learn more about Invisalign or any of our other cosmetic dentistry services, contact our dental office online or call (201) 652-2474 today to schedule a consultation. We look forward to helping you achieve a beautiful and healthy smile.