Smile Makeover vs. Full Mouth Reconstruction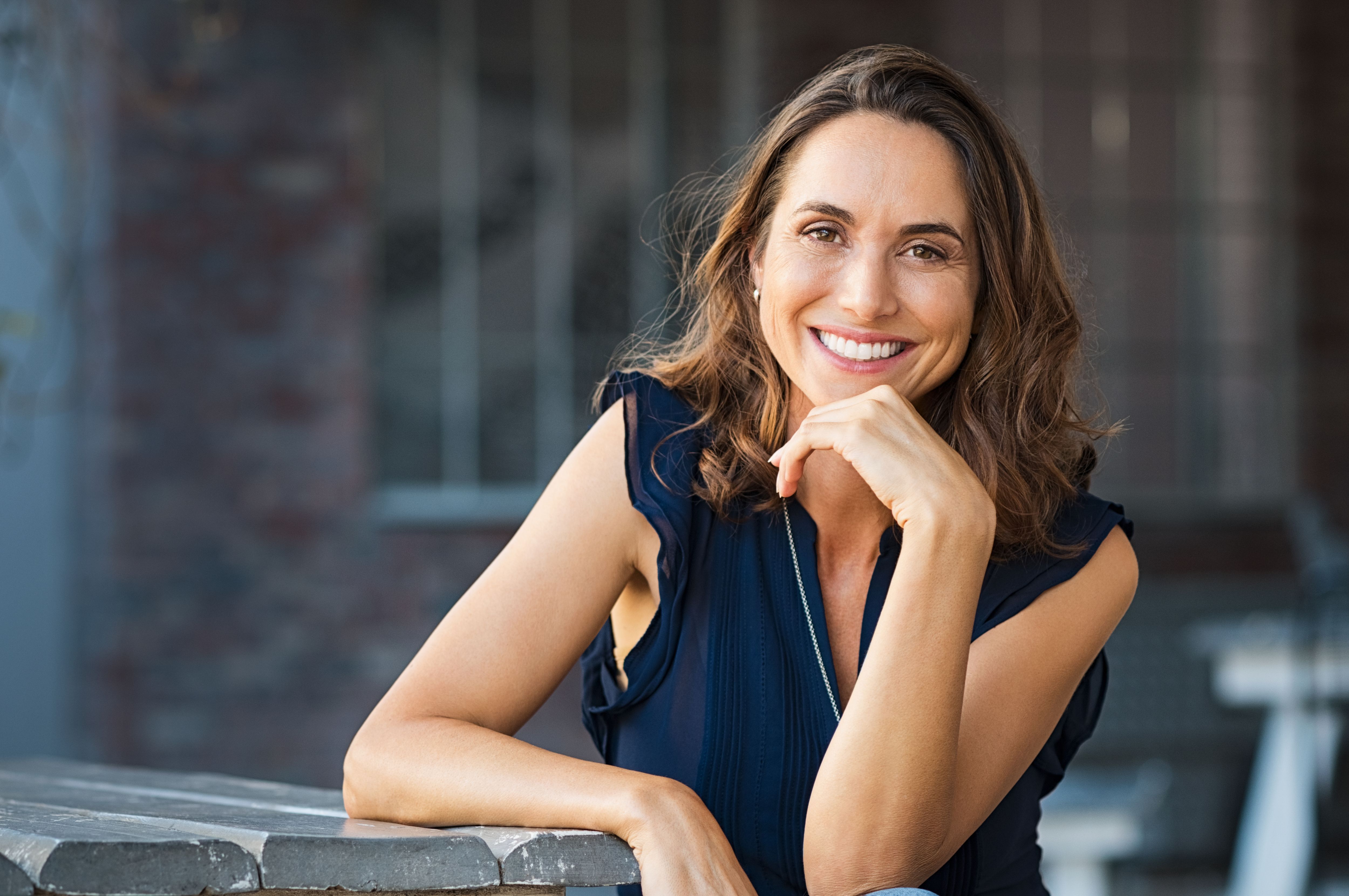 A smile makeover enhances the appearance of the smile, addressing a wide range of dental flaws and imperfections. A full mouth reconstruction can also help improve the smile's appearance, but does so by addressing oral health issues.
When considering treatments to improve the smile, many patients wonder how a smile makeover is different from full mouth reconstruction. At Ridgewood Dental Associates, our team of dentists explain the difference between a smile makeover versus full mouth reconstruction. If you live in or near Ridgewood, NJ and would like to find out which treatment is right for you, we welcome you to schedule a consultation.
How Is a Smile Makeover Different from a Full Mouth Reconstruction?
A smile makeover and a full mouth reconstruction both use any number of dental treatments and they can improve the aesthetics of the smile, but they are not the same.
A smile makeover is intended to enhance the appearance of the smile by correcting cosmetic flaws, whereas a full mouth reconstruction is intended to restore the oral health and appearance of the smile through restorative dentistry treatments.
How Do Smile Makeovers Address Cosmetic Flaws?
The primary purpose of a smile makeover is to improve cosmetic flaws, such as irregularly shaped teeth, tooth size, crooked teeth, dental discoloration, and gaps between the teeth.
There are a number of treatments that may be used during a smile makeover to address such flaws and improve the overall appearance of the smile. Some common treatments used during a smile makeover include:
Porcelain veneers: Porcelain veneers are thin, tooth-shaped shells that cover the front surface of the teeth to address a wide variety of aesthetic dental issues. Each veneer is custom-made to the desired size, shape, and color.
Dental bonding: Dental bonding is similar to porcelain veneer treatment and can also improve a wide range of aesthetic issues. Instead of using porcelain shells, dental bonding uses a soft, tooth-colored resin, which is directly applied and shaped on the teeth. Once the desired appearance is achieved, the resin is hardened, creating a durable, beautiful finish.
Teeth whitening: Many smile makeovers include teeth whitening to remove years of discoloration and yellowing from the teeth. Professional teeth whitening can help rejuvenate the smile in as little as one treatment.
Gum contouring: Gum contouring is a cosmetic dentistry procedure that is used to remove excess gum tissue and improve the appearance of the gum line. Gum contouring can help when a smile appears too gummy or when the gum line is uneven.
How Does Full Mouth Reconstruction Improve Oral Health?
A full mouth reconstruction aims to improve oral health and can address issues such as tooth loss, tooth decay, gum disease, and broken teeth. Full mouth reconstruction can include any number and combination of dental treatments needed to restore oral health and improve dental function.
Some popular full mouth reconstruction treatments include:
Dental implants: Those who are missing teeth often benefit from including dental implants in their full mouth reconstruction treatment plan. Dental implants are surgically placed titanium posts that act as an artificial tooth root. Dental implants can be paired with different types of restorations, such as dental crowns and implant-supported dentures, to replace one or more teeth.
Dental crowns: A dental crown is a tooth-shaped restoration that completely encases a damaged or flawed tooth. Dental crowns can restore the health and strength of teeth damaged by decay, weakened by large fillings, or cracked or broken from injury.
Root canal therapy: Severe tooth decay or cracks within the teeth can lead to painful root canal infections. Root canal therapy is effective at treating root canal infections and may be necessary during a full mouth reconstruction to restore oral health.
Root planing and scaling: Root planing and scaling is a deep cleaning procedure used to treat gum disease. Root planing and scaling may be performed first during a full mouth reconstruction is gum disease is moderate.
Is a Smile Makeover or Full Mouth Reconstruction Right for You?
If you wish you could improve the appearance or health of your smile, a smile makeover or full mouth reconstruction may be right for you. Find out by calling our team at (201) 652-2474 to schedule a consultation.
Related to This