How Frequent Are Invisalign® Appointments?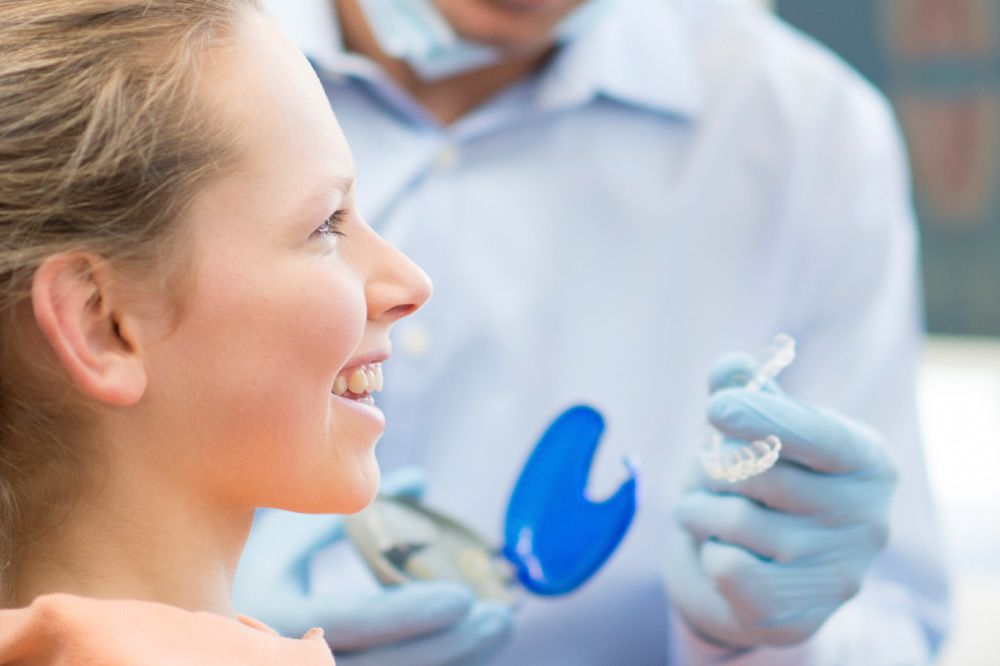 Invisalign® treatment uses clear aligner trays to adjust the position of the teeth, making it possible to improve the appearance of crooked and misaligned teeth without the use of traditional metal braces.
With Invisalign® treatment, frequent dental visits should be expected and are necessary to make sure treatment stays on track. The team of dentists at Ridgewood Dental Associates would like to take a moment to discuss in more detail what to expect with Invisalign appointment frequency. For more information, please contact our Ridgewood, NJ practice.
Invisalign® Appointments Regularly Occur Throughout Treatment
When considering Invisalign® treatment, it's important for patients to understand that they will need to commit to regular dental appointments to check the progress of their treatment and make sure that the teeth are repositioning as desired.
Depending on the progress and needs of the patient, Invisalign® appointments may be more or less frequent. Once treatment begins, most patients will need to attend appointments every four to eight weeks for the duration of treatment.
The total number of appointments also depends on the duration of Invisalign® treatment, which varies with each patient's unique needs.
However, the average length of time to complete Invisalign® treatment is around 12 months. With appointments every four to eight weeks, a patient receiving 12 months of treatment should expect between six to 12 appointments during treatment, along with a couple of appointments to begin treatment and a final appointment to complete treatment.
The First Appointment
To begin Invisalign® treatment, patients will have an initial consultation. During this consultation, the teeth are evaluated and scanned with a three-dimensional digital scanner.
A treatment plan can then be devised using the three-dimensional images. At this time, patients have the opportunity to make their treatment goals known so that their Invisalign® plan will address their unique needs.
After the treatment plan is created, three-dimensional scans of the patient's teeth are sent to an Invisalign® lab. Using the scans and treatment plan, the Invisalign® aligner trays are fabricated and returned to the dentist's office.
Once the aligners are fabricated and received, which can take several weeks, another appointment will be needed to fit the first set of aligners.
The Second Appointment Occurs Several Weeks Later
The second Invisalign® appointment generally occurs three to six weeks after the initial consultation. At this point, the aligners will be ready and checked for a proper fit. Provided that the aligners fit as desired, treatment can officially begin.
In addition to checking the fit of the aligners, patients will be advised on the proper use and care of their aligners and how to care for their teeth during treatment.
Follow-up Appointments Are Needed Every Few Weeks
Once treatment has begun, patients will need to undergo regular follow-up appointments until treatment is complete.
Follow-up appointments are generally required every four to eight weeks. Although somewhat frequent, these appointments are typically short, lasting about 30 minutes or less, and are extremely important to making sure treatment is progressing as it should.
If the teeth aren't moving in the desired way, adjustments may be made to the treatment plan. This helps patients meet their treatment goals and see the results they hope to achieve with Invisalign® treatment.
The Final Appointment
Once the teeth are in the desired position, a final appointment will be made to check the alignment of the teeth. Alignment is checked for aesthetics and to make sure the patient's bite is properly aligned.
Some patients will be ready for their final appointment as soon as 12 months after treatment, while others may need slightly longer to achieve their desired results.
Learn More about Invisalign®
If you would like to learn more about Invisalign®, or to find out if this treatment is right for you, we welcome you to call (201) 652-2474 to schedule a consultation with one of our dentists today.
Related to This