Understanding the Causes of Tooth Pain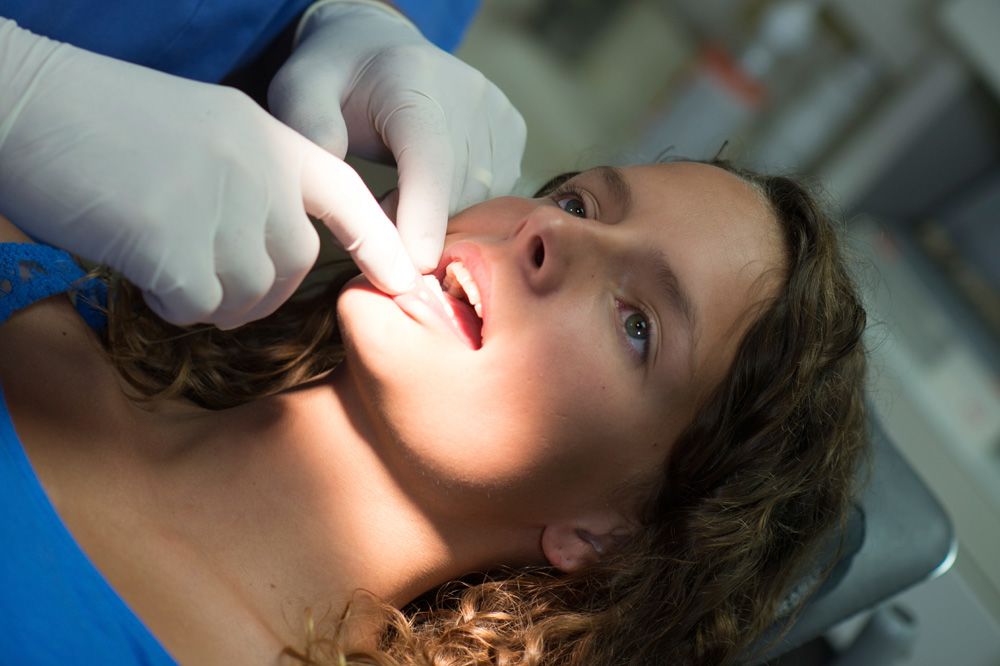 Tooth pain is generally caused by an oral health problem, but you may be surprised to learn that some tooth pain is unrelated to dental health. When tooth pain strikes, it's time to see a dentist. Schedule an appointment with our team at Ridgewood Dental Associates to pinpoint the cause of your tooth pain and determine the proper treatment. Our general dentistry treatments can help treat the underlying causes of tooth pain and improve oral health. In the meantime, learn more about the causes of tooth pain in this overview from our Ridgewood, NJ dentists.
Oral Health Problems and Tooth Pain
Tooth pain is usually one of the first signs of dental damage or other oral health problems. Patients should seek treatment at the onset of tooth pain; ignoring tooth pain can lead to severe dental problems, like tooth decay, root canal infections, or even tooth loss. If you suffer from tooth pain, it's important to seek treatment because your tooth pain may be caused by oral health problems such as:
Tooth decay: Tooth decay occurs when plaque, which is made up of food remnants, bacteria, and acid from bacterial digestion, is left on the teeth. Over time, the acids within plaque erode the tooth, increasing tooth sensitivity and pain. If left untreated, tooth decay can lead to dental cavities and even tooth loss.
Root canal infection: When the inner nerve and pulp tissues of the teeth are exposed to bacteria, they may become infected, resulting in a painful root canal infection. Root canal infections are generally caused by tooth decay and cavities but they may also occur when a tooth is fractured.
Damaged filling: Damaged dental fillings may expose the inner structures of the tooth, resulting in dental pain.
Fractured tooth: A fractured tooth can be painful when trying to eat. Pain may also be felt if the inner layers of the teeth are exposed, increasing the risk of decay and root canal infection.
Abscessed tooth: Abscesses are painful infections that can manifest around the tooth root as the infection from the inner pulp tissues spreads.
Gum recession: Gum recession, commonly caused by gum disease, can expose the tooth root and nerves, resulting in dental pain.
Teeth grinding: Teeth grinding, also called bruxism, puts stress and pressure on the teeth and can cause tooth pain. It may also lead to dental problems, like fractures and decay, which can contribute to dental pain.
Temporomandibular join disorder: Temporomandibular joint disorder, or TMD, is a condition affecting the joint that connects the lower jaw to the skull. The symptoms of TMD include jaw pain, ear pain, and tooth pain. TMD can also make it painful to open and close the mouth, making chewing painful.
Other Possible Causes of Tooth Pain
Sometimes tooth pain can occur in healthy teeth and isn't an indication of a dental problem. In such circumstances, tooth pain may be a symptom of some other general health issue. Undergoing a thorough dental exam is necessary to determine if tooth pain is related to oral health. If it's determined tooth pain is non-dental, patients should schedule a consultation with their primary care physician. Tooth pain that is not caused by dental issues may be an indication of the following general health issues:
Sinus infection: The symptoms of sinus infections sometimes manifest as tooth pain. Tooth pain related to a sinus infection is generally isolated to the upper teeth, felt on both sides, and accompanied by nasal congestion.
Ear infection: Ear infections can also cause tooth pain. Tooth pain related to an ear infection is generally felt on the same side as the infected ear.
Heart-related: In some cases, tooth or jaw pain can signal an oncoming heart attack or angina.
Schedule a Consultation
General and restorative dentistry treatments can help restore oral health, preventing further damage and alleviating tooth pain. To find out which treatments are right for you, schedule a consultation at Ridgeway Dental Associates today.
Related to This