Chipped Teeth: What Treatment Options Are Best?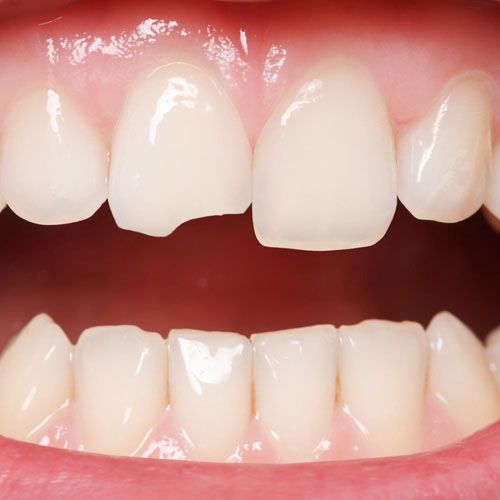 The team at Ridgewood Dental Associates is looking forward to the New Year and everything that 2016 has in store. The approach of another year means we get to renew our pledge to provide advanced general dentistry that improves smile aesthetics and dental health. It's what we always strive to do.
Many patients who come to the practice have chips or cracks on their teeth and they would like to know how this issue can be treated. With that in mind, let's go over some of the best treatment options for chips and cracks.
Chipped Teeth Can Ruin an Otherwise Great-Looking Smile
If you have a tooth that's chipped, it can have a dramatic impact on the overall look of your smile, particularly the front teeth. A chip can leave you feeling quite self-conscious about smiling, laughing, and speaking. Not just in front of strangers, though. Some people feel hesitant about smiling even friends and family members.
Chipped Teeth Can Make Serious Tooth Damage More Likely
A little bit of tooth damage can make your teeth more susceptible to serious injury and damage. Many people who have a small chip or crack on their teeth are more likely to experience further damage from the natural wear and tear of biting and chewing. This means a potential broken tooth and even a root canal infection.
Tooth Bonding for Very Minor Chips
When you have a tooth that is just slightly chipped or cracked and is only an aesthetic issue, a great option to consider for treatment is dental bonding. Dental bonding involves painting just a little bit of tooth-colored resin onto the affected tooth, masking imperfections from view and helping the tooth look pristine.
Porcelain Veneers for More Serious Aesthetic Chips
For more serious cosmetic chips, it's a good idea to consider a porcelain veneer. Porcelain veneers are thin shells of tooth-colored ceramic material that are affixed to the fronts of the teeth. With a porcelain veneer in place, any imperfections are hidden from view and the tooth looks perfect again.
Inlays and Onlays for Serious Dental Injuries
When a chip claims a substantial portion of your tooth, restorative treatments are generally more ideal. In these cases, the use of inlays or onlays may be recommended instead. Inlays and onlays are similar to dental fillings in many ways, but there are designed to rebuild larger sections of compromised tooth structure. Inlays and onlays can even rebuild the cusps (biting surfaces) of the teeth.
Dental Crowns Can Protect and Save a Tooth
For major chips and cracks that result in damage to most of a tooth, the best option to consider is a dental crown. Dental crowns are caps that are used to cap the remaining healthy tooth structure, ensuring a patient can smile, bite, and chew with little worry about pain or further tooth damage.
Tooth Extraction May Be Necessary for Major Chips
Sometimes when a tooth is chipped and broken, the best option is to remove the tooth entirely. While this may seem like a poor choice, it prevents potential infection and pain down the road. In addition, there are plenty of options out there for replacing missing teeth, such as a dental bridge or a crown supported by a dental implant.
Contact Ridgewood Dental Associates
For more information about treating chipped teeth and restoring the beauty of your smile, be sure to contact our advanced restorative dentistry center today. The team here at Ridgewood Dental Associates looks forward to your visit and helping you have the healthiest smile possible.
Related to This