Do You Have Bad Dental Habits?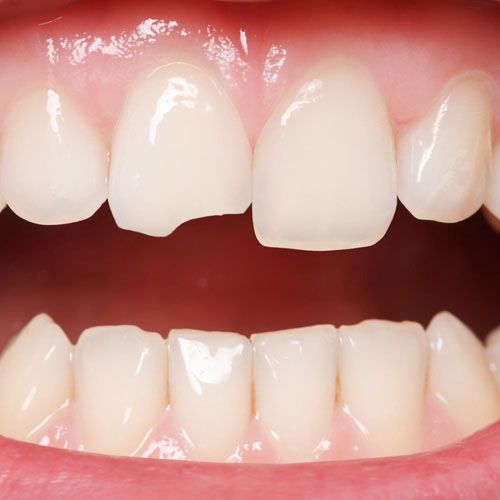 Do you practice bad dental habits? Many patients practice bad dental habits and don't even know it. Bad dental habits can contribute to many dental problems, including bad breath, tooth decay, gum disease, gum recession, and tooth erosion. At Ridgewood Dental Associates, Dr. Jin Ha Joung, Dr. Mark Samani, and Dr. Min-Hee Cho are committed to keeping our patients' smiles healthy. We advise patients on good habits to maintain, and bad habits to avoid. During routine general dentistry exams, we will check the health of your teeth and gums and recommend how you can change your oral hygiene routine to improve the health and beauty of your smile. To learn more about bad dental habits, contact our Ridgewood, NJ practice today.
Poor Dental Habits
Perhaps the most common bad dental habit, poor dental care is damaging to the teeth and the gums. Some of the most common poor dental habits include forgetting to brush the teeth at night before bed, and failing to floss daily. Brushing the teeth at night is important because it rids the mouth of harmful plaque and bacteria. As for flossing, many patients think they are doing a good job if they floss a couple of times a week. In fact, failing to floss for more than 24 hours allows plaque to harden into tartar, which is difficult to remove with home teeth cleaning tools. This results in an increase in tartar between the teeth and at the gum line, increasing the patient's risk of tooth decay and gum disease.
Chewing on Hard or Inedible Objects
Many patients are guilty of chewing on inedible objects such as their fingernails or pen caps. Others regularly chew on extremely hard items such as ice. This can gradually weaken the teeth over time, and wear down the enamel. If you habitually chew on hard or inedible items, look into ways to quit. You may find that chewing sugar-free gum helps.
Chronic Teeth Grinding
This is one habit that many patients aren't even aware that they have. Chronic teeth grinding, or bruxism, typically occurs at night. If you regularly wake up with a sore mouth or jaw, or your teeth, particularly your back teeth, feel discomfort, you may be grinding your teeth at night. During your exam, we will look for signs of tooth wear. If you suffer from chronic teeth grinding, you should wear a custom mouth guard at night.
Regularly Eating Sugary or Acidic Foods
Regularly eating or drinking sugary or acidic foods can be damaging to your teeth. The particles left behind by sugary foods and drinks will attract bacteria and increase your risk of tooth decay and gum disease. Acidic foods and drinks contribute to enamel erosion, and can wear down your teeth. If you do eat or drink a sugary or acidic product, rinse your mouth with water after consumption, and be sure to maintain good oral hygiene habits.
These are just a few of the bad dental habits we see in our patients. To learn more about bad dental habits and how to avoid them, contact Ridgewood Dental Associates today.
Related to This